It's the holiday season, which basically means booze season. Now that we are adults, (well most of us) a handle of Captain Morgan is just not an appropriate take along gift. Whether you are hosting the party or a guest, some basic wine knowledge is helpful. We have all been there, standing in the liquor store, looking like a deer in headlights, wasting valuable drinking time, in attempt to find the perfect bottle of wine. Let me help you.
Obviously, I am a total wine connoisseur. So, let's start with my go to. Yes, I carry this around like a giant juice box. NO, I don't give an F what you think about it. If you are hosting a party, you CAN NOT beat the Black Box Cab. Cabernet Sauvignon is a popular choice and my personal fav. Put it in a fancy decanter if the box puts you off. This is literally a promise to you. If you try this wine and hate it, go ahead and ship it right to me, I'll take it off your hands.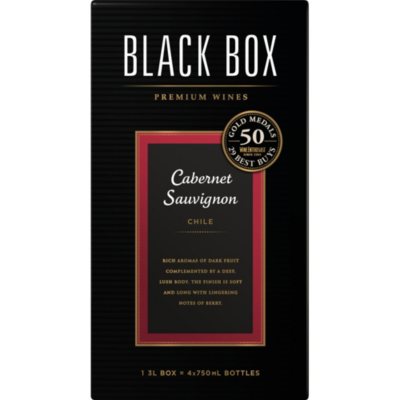 Staying with Cabernet Sauvignon, let's talk about the gift bottle. If you are taking the bottle to a dinner and it will be opened there, go with Silver Palm. Silver Palm is about $20 a bottle, and taste like a $50 bottle.
If you are gifting the bottle to actual "wine people," grab a bottle of Caymus. Ranging from about $50-$300. It will be in the locked glass section of most liquor or grocery stores. Choose your price range and pick a bottle. Always a win my friends.
Pino Noir is a great pick for someone who likes red wine and prefers a less robust taste. Meomi is hands down the best Pino Noir. At about $20-$25 a bottle, it's a spectacular value. I can only attest to the Pino Noir, but it wouldn't surprise me if their other wines were delish too.
If you are buying wine to take to a dinner party, in which you don't know what the audience likes. I have two words for you: Red Blend! My favorite red blend for at least 4 years has been Apothic Red. In my opinion red blends are not supposed to be expensive, they are just supposed to be good. Apothic Red nails it at about $10 a bottle.
My new favorite red blend is 19 Crimes- The Warden. ($20-$25) In fact, I'm really into the whole 19 Crimes wine line. I gifted the shit out of them at Halloween this year. Google it, watch the YouTube videos, they are so creepy and fun. Disclosure: know your audience, don't take this to your church dinner and then email me when you get shunned.
On to the lighter side of things. Chateau Ste. Michelle cleaned house for their 2014 chardonnay. ($15)
If you want to impress a Riesling enthusiast, I have the secret weapon for you. Hermann J. Wiemer is a vineyard in the Finger Lakes, Dundee NY. If you are not able to visit the vineyard, you can buy it online. Let me just tell you, I don't even like Riesling and I like this. Well worth the trip or the shipping cost.
Let's wrap it up with the juice wine. Some of you call it "blush" or "rosé'" maybe "moscato"? I love you guys, I really do, but I'm not paying more than $12 for juice. You have to watch these sugary sweet wine drinkers. Their wine tastes like candy, so chill two bottles for them. They might have a buzz and diabetes by the end of the night, but these gals came to drink, so be prepared. These are my top sweet wine picks.
OK guys, it's about wine-thirty here,  I hope this helps you out a little during holiday season.
CHEERS!